We replaced the media inside the iron and manganese filtration vessels. The media replacement was long overdue and greatly improved the removal of iron and manganese in our water.
We upgraded our existing SCADA (Supervisory Control And Data Acquisition). This software allows us to monitor and control our water system.
We replaced all of the pneumatic valve seals and gaskets on the iron and manganese filters. These pneumatic valves control the operation of each filtration vessel.
We serviced the PRV (Pressure Relief Valve) that has been out of service.
The PRV controls or limits the pressure in our water system
Repair of a leaking air relief valve in our transmission line that sends water from Well #3 and Well #9 to our filtration plant. This air relief valve relieves exessive air in the line.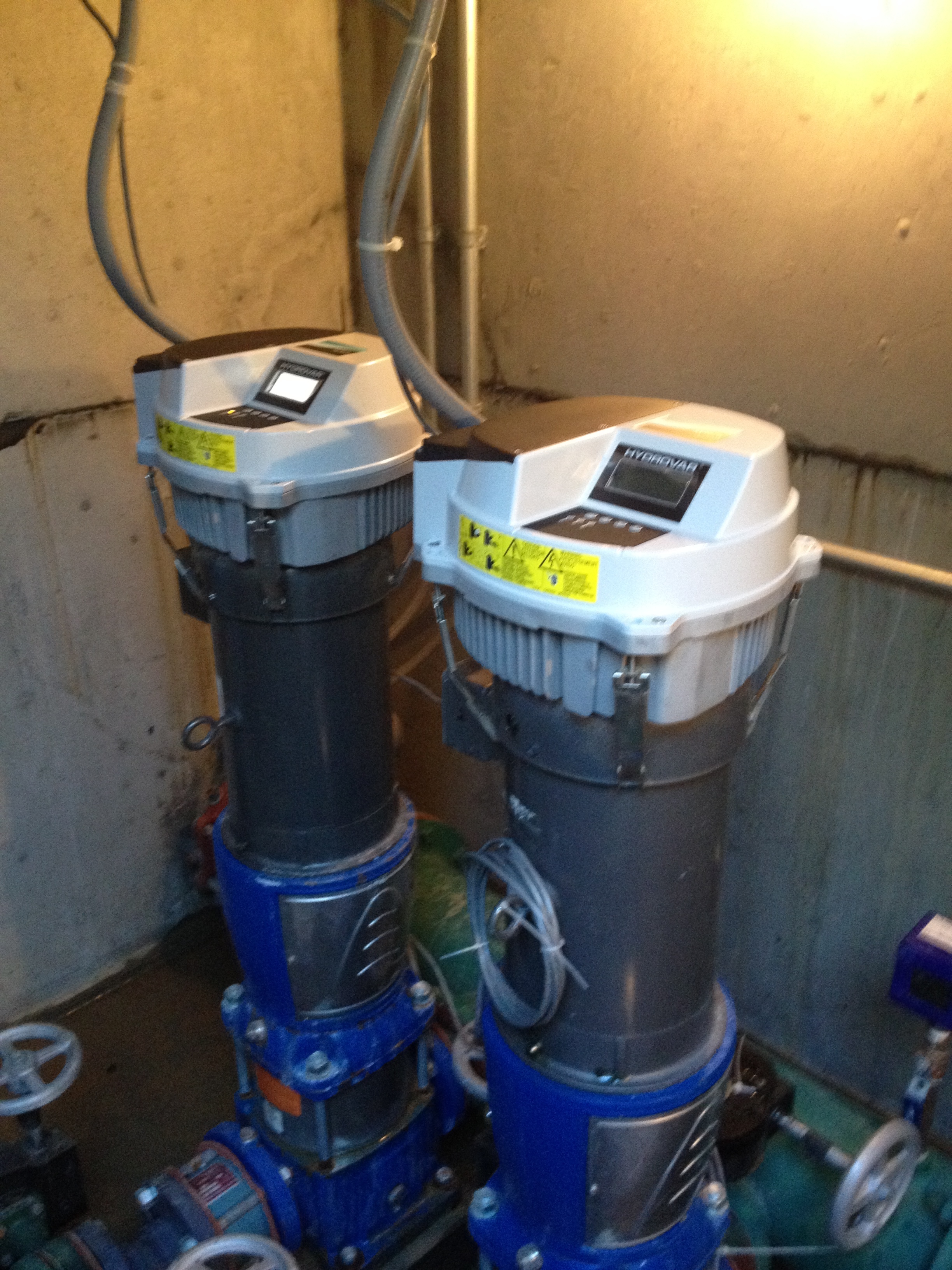 We replaced two VFD (Variable Frequency Drive) controllers. These VFD controllers operate over booster pump electric motors by varying supplied frequency and voltage. Both booster pumps are now fully operational and reliable.
We serviced the 100kw standby generator, replacing the batteries, fluids, filters and battery tender. The generator is now in automatic standby mode.
Asphalt replaced at the waste water facility.
2016
Allingham Water provided an inspection of our water tank in the fall of 2016. Here is a photo showing the inside of our tank. At the time of the inspection the tank was full. Notice the clarity our water.
The findings of the R.O.V Inspection provided refreshing news of minimum signs of aging and superior water quality.